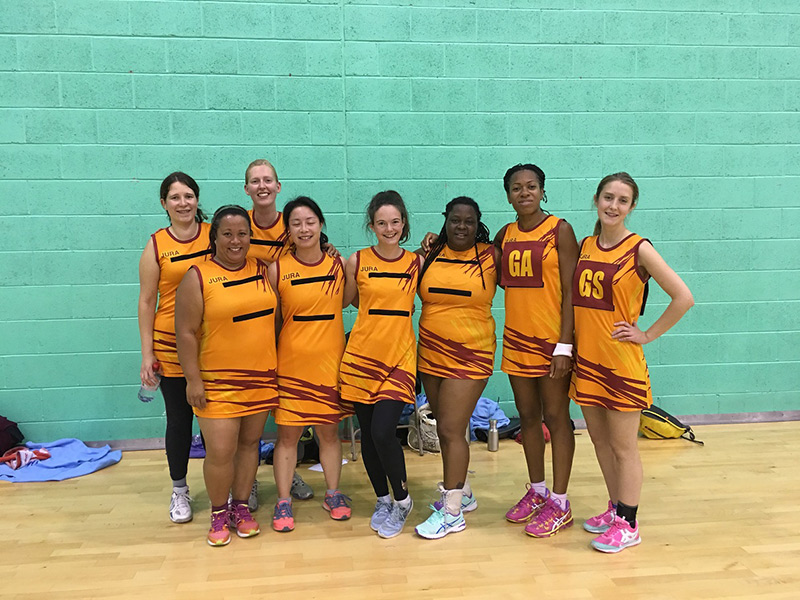 We are a friendly netball club who play to a fairly competitive level.
We play in the Civil Service Netball League with matches that take place every Thursday, times ranging from 6pm to 8.15pm.
As a member of the league, playing in your own team, there is ample opportunity to fill-in for other teams which is great if you want to play more netball.
We enter the CSSC Games (an event that occurs every 2 years) at Loughborough in September. We also enter a few summer netball tournaments. All of these are sponsored by CSSC and so all squad member must be CSSC members.
---
TEAM CONTACT PERSON
Name: Charmaine Boyd
Email: jurajustice@gmail.com
Telephone Number: 07775011376
---
OTHER INFORMATION
Club Meetings: Monthly
Location: Wherever we can find a suitable location
Type of Club: Competitive
Club Fees: £20 per season (slight variation depending on winter/summer)
Next Event